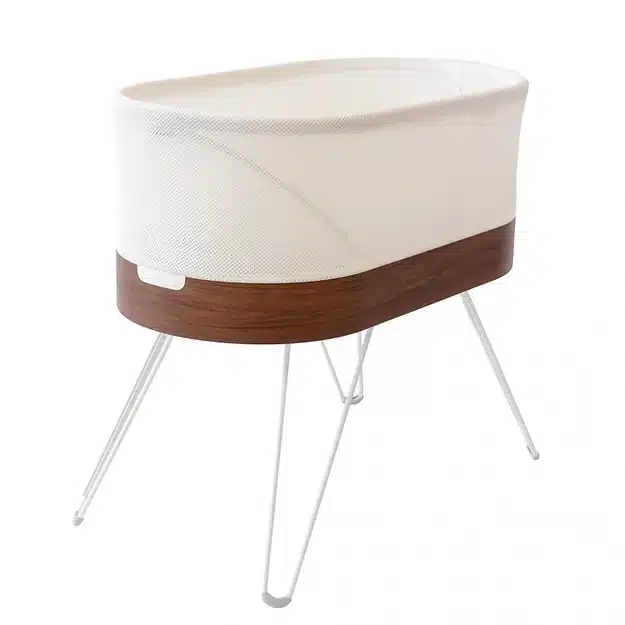 Description
Please note that Rent Baby Tech has no relationship / affiliation with Happiest Baby Inc.  All support for this product will be provided by Rent Baby Tech through our customer support team.
The SNOO Smart Bassinet is best way to add an additional 1-2 hours of sleep time per night to both you and your baby.  By safely securing your  baby through the swaddle to the Smart Bassinet your child will be safe all through their sleep session.
The SNOO will also help calm your baby with its 5 levels of motion and white noise.  The bassinet will detect your baby's actions and adjust up and down to best keep your baby asleep longer.
Renting is easy, every rental includes:
1x crib sheet
1x small sleep sack
1x medium sleep sack
1x large sleep sack
1x mattress + waterproof protector
These accessories, like everything rented through Rent Baby Tech, are sanitized and cleaned between rentals
Head over to our book online section to schedule your delivery.