We take cleaning and safety as seriously as you do.  After all, we are parents too. 
We strive to provide the highest quality equipment cleaned and maintained according to manufacturer recommendations.  Nothing leaves our facility until we'd put our own little ones in it.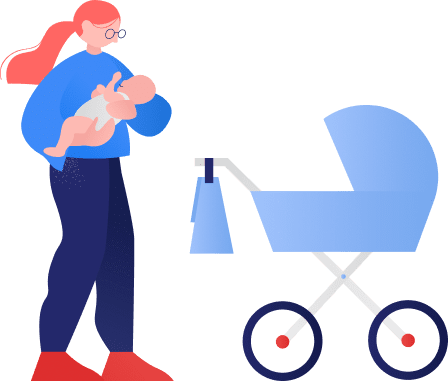 Our commitment to your safety
Technology products are made from a mix of beautiful materials including metals, plastics, fabrics, and wood.
Metal and hard plastic surface is scrubbed for cleanliness then sanitized with hospital grade sanitizers as well as a hydrogen peroxide solution. 
Depending on the materials and manufacturer recommendation a mild cleaning agent, high heat steam, or simple water is applied to remove any cleaner's scent and add a like new shine!
Soft surfaces like wood and fabric are treated similarly with a 3 step clean, sanitize, and rinse though instead of heavy duty sanitizers high heat steam is used.
Since fabrics come in contact with your little one the utmost care is taken. It must be good enough for our own children before we share our products with you.
All of our textile and fabrics are scrubbed clean, gently sanitized using ozone or non-bleach solutions, and rinsed with only the gentlest scent and dye free detergents before they are ready for you.
Rental should be as easy as ordering a pizza.  Check out or simple 5 step process below or reach out to us through the chat icon in the corner.