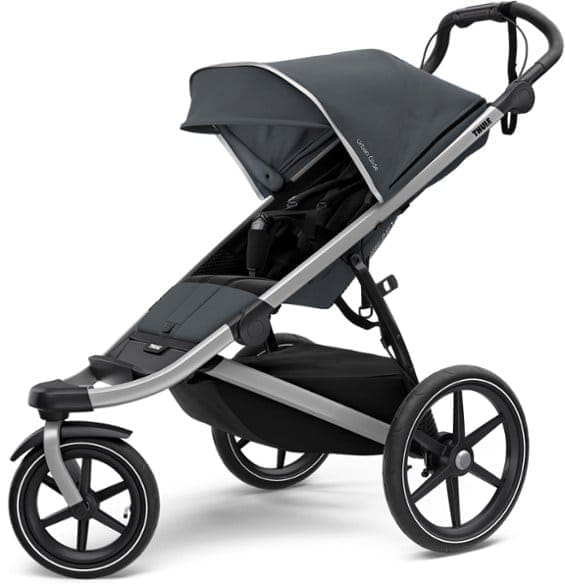 3 Wheel / Jogger Stroller
Starting At: $2.67/Daily
Hit the ground running with a three wheeled jogger stroller by your favorite brands.  From the comfortable Graco to the trail tough BoB you can't go wrong with any of the great choices Rent Baby Tech has to offer.
Choose the premium upgrade to beef up wheel size, suspension, and harnesses.
Description
Are you looking for a stroller to hit the trails with?  Or maybe something for a quick 10k?  No matter what your need Rent Baby Tech has you covered with a wide selection of 3 wheeled jogger strollers.  Each has been thoroughly cleaned, tested, maintained, and in some cases repaired by our skilled staff.  If you have a specific request for brand or feature please be sure to discuss with your Rent Baby Tech representative to ensure you get exactly what you're looking for.
The standard 3 wheel jogger strollers will come from our available collection of brands:
If you're looking to take a familiar stroller out, or maybe you want to try it out in the real world before you purchase new, our premium upgrade includes the following brands:
While these are the most common brands we stock we have many options depending on your location and availability.  If you are looking for something specific please review options with your RBT agent
Refurbishment
At Rent Baby Tech we know how important your littles one's health and safety is. We take pride in our ability to clean and sanitize all products to the highest degree possible.
Using manufacturer recommended cleaning and maintenance procedures you can rest assured that your 3 Wheel Jogger Stroller is going to arrive in excellent condition, sanitized and ready for use.
Accouterments & Accessories
While we strive to provide the best possible rental options we don't always have all the right accessories to suite your needs.  Almost every stroller will include a cup holder but storage bags, snack trays, car seat adaptors, ride along boards, and other similar products are not always available.  If you have some specific needs for one of these items please be sure to speak with your Rent Baby Tech representative to ensure you are satisfied with your rental experience.
Head over to our book online section to schedule your delivery.