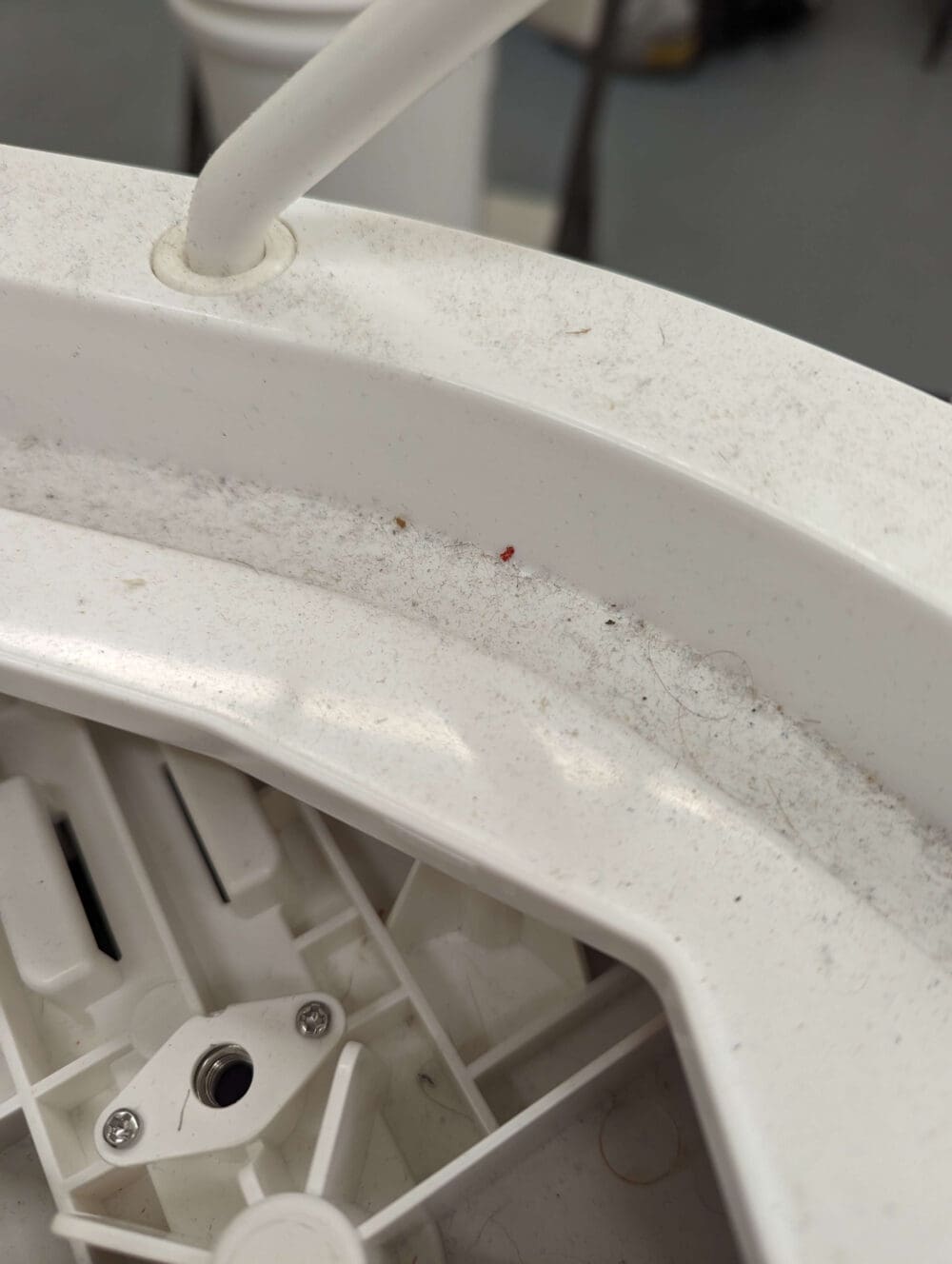 SNOO Deep Clean and Repair
Starting At: $89.00/Daily
If your SNOO has seen better days or just needs a quick cleanup Rent Baby Tech can help.  Select a pickup date and we will whisk your SNOO away to our facility and restore it back to new.
Most cleanups are completed within 2-3 business days.  Upon return your SNOO will include an inspection checklist so you can sleep easy knowing it is in the best possible condition.
Your RBT representative will reach out after inspection and advise if any additional services may be recommended. RBT has no relationship with Happiest Baby company, all service are warrantied through RBT.
Description
Has your SNOO been sitting in a garage for a few years?  Did your little one really make a mess this time?  We've got you covered.
We clean and fix hundreds of SNOOs a year and now we are offering you the opportunity to take advantage of our skills.  If you're seeing any of these issues we can help bring it back to 100%
Excessive dirt, debris or soiling in unreachable areas
Biological contamination
Inconsistent rocking
Low or no audio
Clips not engaged error
Creaking or other mechanical sounds
Basic cleaning + diagnostic is included in the cost noted here.  Your RBT representative will provide a thorough evaluation and may recommend deeper cleaning or repair services for your approval.  Please allow 48-72 hours for disassembly, diagnosis, and evaluation.
All service is performed at our facility so pickup and delivery of your equipment is included in the cost of the work.  Extended delivery fee's may apply.
Note that there are no official or approved cleaning / repair services for the SNOO by Happiest Baby.  We work hard to ensure we use at least the same quality replacement parts as used by Happiest Baby.  Rent Baby Tech has no relationship with Happiest Baby.
Head over to our book online section to schedule your delivery.